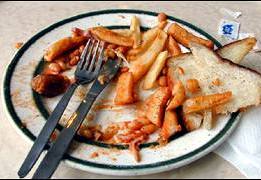 [This article was originally published on DogBitesMan in January 2011.]
Had it not been for WikiLeaks, 2010 might have gone down as another forgettable year for the media in Australia and around the world.
There were few outstanding examples of great journalism,[i] no breathtaking, game-changing technical innovations, not even any great "end-of-an-era" events at which we could pause and take stock.
Admittedly, the human inclination to see the start or end of decades as somehow symbolically significant is irrational and therefore it shouldn't surprise us when years change with barely a whimper and we travel more miles without seeing any mileposts.
But in the spirit of end-of-year reviews, perhaps we can note some significant media events – or non-events – before 2010 is entirely and mercifully forgotten.
The following are not all or even the most important media happenings, but if we are looking for patterns in the endless web of media life, they are my personal picks, my "Top Ten for 2010" if you like:
1.
WikiLeaks, of course, overwhelmed everything else as far as the actual content of the media and the work of journalists was concerned.
I've written about it elsewhere on these pages, but will add this comment for the record.
WikiLeaks has not been the first time the media have exposed secret truths those in authority would rather keep to themselves. In fact, this task has been one of the media's main raisons d'êtres for hundreds if not thousands of years.
The British newspaper publisher Lord Northcliffe famously said: "News is what somebody somewhere wants to suppress; all the rest is advertising."
We remember the Pentagon Papers or Watergate, but every day journalists around the world are exposing hypocritical governments and two-faced businesses.
How WikiLeaks changed the game was partly the manner in which it was done – a combination of "here it is, come and get it" and selective cooperation with some respected international newspapers – but mainly because of the content.
The thousands of leaked US government emails didn't actually reveal much shockingly new; they mainly showed how dishonest are the systems of many governments, especially their diplomatic services.
Ironically, far from trying to lock up WikiLeaks founder Julian Assange, the US and other western governments should be thankful he exposed the fact that – with some exceptions – they are actually "on the case". Whatever they feel constrained to say publically, they clearly know what's actually going on in Islamabad, Beijing and Canberra.
It could just be that 2010 will not be remembered so much as the year WikiLeaks blew the whistle as the year democratic governments were forced into more mature relationships with their citizens.
One can but hope.
In Australia, the unnatural frenzy over WikiLeaks was partly due to the fact that little else of significance appeared to be happening in and with the media.
Things were, of course, bubbling along or – one might say – simmering.
Which segues into the rest of my totally artificial "Top Ten for 2010", my personal picks (in no particular order) of other happenings in and about the media in Australia:
2.
Watching other people cook food we would never either eat or cook ourselves became a national obsession on Australian television. Historically, food becomes important in the media either at times of great austerity, when we are shown how to make less food stretch further, or at times of great prosperity, when ostentatiously forking caviar and bluebirds eggs washed down with Dom Perignon become symbols of success.
Caught, as Australia was, as a rather surprised survivor of the global financial tsunami, the torrent of MasterChef, Junior MasterChef, Poh's Kitchen, Home Cooked with Julie Goodwin, Come Dine With Me Australia and other competitive, kitchen-based programs may have owed something to both, together with a dash of inspiration by TV companies scrambling to please our jaded palates. One day we will have seen everything, then we can die.
It wasn't just in television. Restaurant reviewing made a minor come-back, with the Sydney Morning Herald "outing" its reviewers with photos accompanying their articles. The advantage of this for reader is that next time food flack Terry Durack writes of an "amuse bouche" someone can throw one at him.
On a serious note, this obsession with more and more complicated food came at a time when Australia and other rich countries reached record levels of obesity and consequent poor health. Sadly, there will never be a mass movement in the mass media urging common sense.
3.
An era of sorts started to end in June 2010 when the Australian government switched off analogue television transmission to Mildura, as the first step on the planned nationwide switch-over to digital TV by 2013.
Communications Minister Stephen Conroy put a positive spin on events by announcing: "People in Mildura/Sunraysia have today moved from having some of the worst television reception and the most limited choice of channels, to leading Australia in the move to 16 or more channels of clear pictures and crisp sound."
The switch-off left about 200 households in the Mildura/Sunraysia region of Victoria without any signal whatsoever, something they might eventually be glad about. Even a cursory glance across the spectrum of digital television in Australia confirms an observation once made about American cable TV: "A hundred channels and nothing worth watching".
4.
Certainly there was nothing new in the snap Federal election called by Australia's first woman Prime Minister Julia Gillard for August 2010.
True to an increasingly familiar trend, large swathes of the media concentrated on the drama of the hustings and the clashes or personalities rather than any real policy differences between the competing parties.
That was partly the result of poor journalism meeting increasingly sophisticated political spin and partly a self-perpetuating cycle of popular disengagement from the political and media processes.
With a few notable exceptions, the Australian media treated its readers, viewers and listeners with contempt. There were countless low points, but perhaps the lowest was Channel Nine sending former Labour leader and current buffoon Mark Latham to confront his erstwhile colleagues in front of the drooling cameras. This proved too much for even the normally pretentious veteran Nine journalist Laurie Oakes. He was correct that it damaged Nine's reputation, but by that time the writing was already on the wall for most media outlets – and the citizenry didn't like what it read.
5.
One effect of the continuing descent of much of the Australian media into bluster and irrelevance was to make many bloggers seem informed and responsible by comparison. While Twitter proved that you don't need a lot of words to appear a fool and millions of personal blogs showed an infinity of words can't make you wise, amidst all the blogs and news aggregators there were signs of increasing illumination in the blogofirmament. These ranged from independent journalists running their own blogsites (such as DogBitesMan) to professional online-only news and analysis sites like New Matilda in Australia and ProPublica in the US.
Following perhaps unrealistically high hopes in preceding years, 2010 saw a bit of a shakedown in online media. While News Corporation was struggling to encourage subscribers through its paywall round papers like The Times, ProPublica decided to take advertising to support its philanthropic funding model and New Matilda scraped over its fundraising line to continue publishing into 2011. Such developments demonstrated both the tenuous nature of online journalism and its resilience.
6.
It was not all gloom in the world of conventional media. Against the odds and not-unexpected carping from competitors like Sky News, the ABC launched it News-24 television channel on time and on-song. Actually, it wasn't all plain sailing, as behind the scenes the ABC had been plagued for months with troubles at its new News Hub joint facility in Western Sydney.
One of the media highlights of the year was the very post-modern story by the ABC's Media Watch program on problems at the Media Hub which lost transmission to some states during a Media Watch program segment on – you guessed it – problems at Media Hub.
7.
Proving how ebullient (the upside to careless) people at the ABC are now under the leadership of Mark Scott, there was barely a whisper from Auntie when Foreign Minister Kevin Rudd announced that he would be putting out to tender delivery of the Australia Network television service funded by DEFAT to sell – sorry, provide information about – Australia to the Asia-Pacific region.
Despite the fact that Channel Seven dropped it like a hot potato in 2001 when it realised how costly and complex it was to run and despite the ABC having run it reasonably successfully on the smell of an oily rag off-and-on since 1996, the market-driven Gillard/Rudd government decided to see who else wants the chance to run a full international TV service on approximately $20-million a year. Unsurprisingly, only the ABC and Sky News have been mentioned as serious contenders, both having available sufficient content to simply unplug the red cable from the socket marked "To Australia" and plug it into the hole marked "To Asia".
The fact that the Australian government appears to have so little idea about either its public broadcasting priorities or its relationship to Asia that it would even consider as comparable tenders from the national broadcaster and the part-Murdoch-owned Sky News may say some very depressing things about the state of its policy-making. However, we have to await the release of the tender documents themselves in early 2011 to see if those misgivings are justified.
8.
Whenever some Australians think of "the ABC" and "lack of funding" in the same sentence, the thought of SBS sidles into their minds. This is not because the Special Broadcasting Service suffers from a lack of funds – which it does – but because most people can see a cheap way of giving them both more money – by merging them.
ABC and SBS merger talk emerged again in 2010, despite Senator Conroy ruling it out for the present in the wake of his 2008-09 review. It just wouldn't go away and it wasn't helped by the fact that even SBS's most loyal supporters were losing patience with the multicultural broadcaster's lack of, well, multiculturalism. If it's going to look like the ABC, they argued, it might as well be the ABC.
Then along came financier Joseph Skrzynski as chairman to lead SBS out of its wilderness years. That and the appointment of two new board directors with strong multicultural credentials quickly had managing director Shaun Brown singing a new song, like orphan Annie warbling about "Tomorrow, tomorrow".
The fact that significant new program "ideas" for 2010 revolved around a spelling and counting game show and a fly-on-the-wall doco series about an Australian family shows that lead times in TV can be long and that SBS still has a long way to go. [I put the word "ideas" in parenthesis not because SBS has had any, but because both shows are being purchased as already proven concept packages from the British company Shine, run by Elizabeth Murdoch.]
9.
A couple of suburbs away from SBS, in North Sydney, Australia's third government–funded television network was under the microscope in 2010. Unsure whether the success of National Indigenous Television (NITV) really was a success, the government asked former Communications Secretary Neville Stevens and two others to have a look at it and ask around how things were going – and maybe make some suggestions.
The approach was exemplified by the media release issued under THREE ministers: Arts Minister Peter Garrett and Indigenous Affairs sub-Minister Jenny Macklin, under whose portfolios NITV was funded, and Communications Minister Stephen Conroy because, well, NITV was a media company.
Just what can come out of this is anyone's guess, but the people at NITV are hoping it's not Whitefella business as usual.[ii]
10.
There is no Number 10.
[This article was originally published on DogBitesMan in January 2011.]
---
[i]
Although the annual
Walkley Awards
garnered some notable winners such as Paul McGeough for his coverage of the Gaza flotilla and David Marr's insightful and compelling Quarterly Essay on then Prime Minister Kevin Rudd, overall the awards for 2010 were very much a thin layer of icing on a stodgy and unappetising media cake.
[ii]
I have to declare an interest here, insofar as I have done occasional work helping to organise NITV's independent audience surveys.